BLS For Health Care Providers
The BLS Healthcare Provider Course is designed to provide the ability to recognize several life-threatening emergencies, provide CPR, use an AED, and relieve choking. The course is intended for licensed or no licensed healthcare professionals.
Targeted audience are ,physicians, nurses, paramedics, emergency medical technicians, respiratory therapists, physical and occupational therapists, physician's assistants, residents or fellows,  medical or nursing students , aides, medical or nursing assistants, police officers, and other allied health personnel.
BLS Certification
American heart association  certificate is issued on the same day,  valid for two years, after successfully  comprehending :
1 & 2 rescuer CPR and AED skills for Adult, child and Infant
Heimlich maneuver for choking victim
Written Exam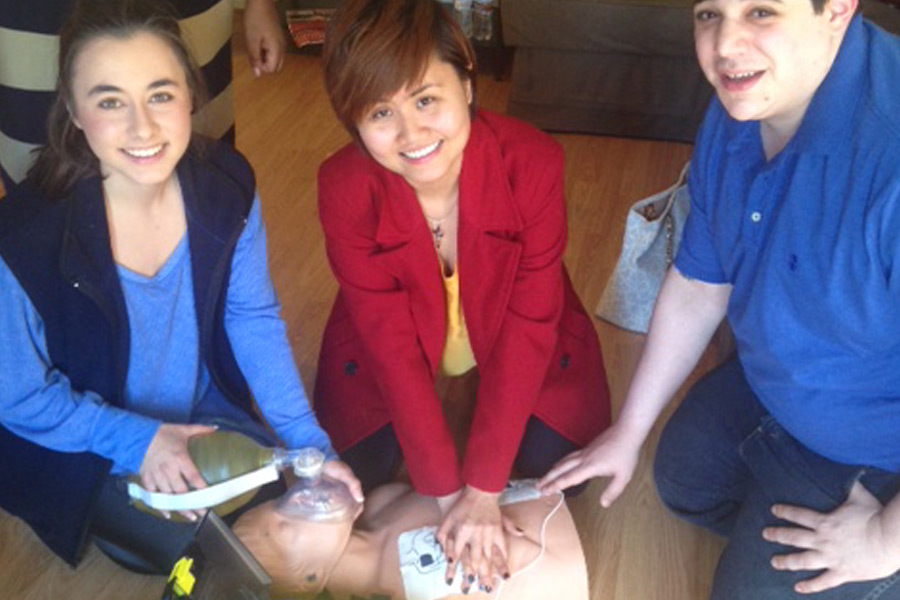 CPR / AED Healthcare Provider (BLS)
CPR / AED & First Aid Non-Healthcare
Group Rate BLS Healthcare Provider
Group Rate CPR / AED & First Aid Non-Health
Group discount available, Please secure your place on the next available course